When it comes to traveling in style, comfort, and convenience, there's no better way than opting for a San Francisco Airport Limo Service. Whether you're a frequent flyer or planning a special trip to the Bay Area, choosing a luxury limousine service can elevate your travel experience in numerous ways. In this blog, we'll explore the top five reasons why you should consider booking a limo service for your travels with Got Luxury Ride.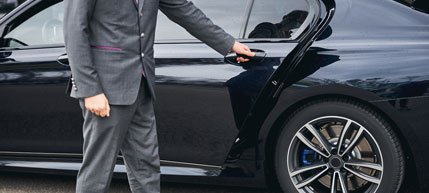 Stress-Free Travel
One of the primary benefits of choosing a San Francisco Airport Limo Service is the stress-free travel experience it provides. Say goodbye to the hassle of navigating traffic, hunting for parking, and worrying about reaching the airport on time. With a professional limousine service, you can relax and enjoy a smooth, comfortable ride. The experienced chauffeurs are well-versed in the local traffic patterns and know the best routes to ensure you arrive at the airport punctually.
Exceptional Comfort
Traveling, especially for long journeys, can be tiring. Sitting in the cramped quarters of a regular vehicle can add to your discomfort. However, a luxury limousine offers you spacious and plush seating, allowing you to stretch out, relax, and even catch up on some work during your ride. With a range of amenities like climate control, entertainment systems, and complimentary refreshments, you can make your journey as comfortable as possible.
Impressive First Impressions
If you're traveling for business or welcoming important guests, the first impression counts. Arriving in a sleek and sophisticated limousine not only makes a statement but also sets a tone of professionalism and class. Got Luxury Ride's immaculate limousines are always in pristine condition, ensuring that you and your guests make a lasting impression right from the airport.
Safety and Reliability
Safety is paramount when it comes to travel, and San Francisco Airport Limo Service excels in this aspect. Their chauffeurs are rigorously trained, licensed, and experienced, ensuring your safety throughout the journey. Additionally, limo services maintain their vehicles to the highest standards, making sure that you are transported in a reliable and well-maintained vehicle.
Time Efficiency
Time is of the essence when you're traveling, and a San Francisco Airport Limo Service values your time as much as you do. With prompt and efficient services, you can be assured of timely pickups and drop-offs. This means you can focus on your travel plans, meetings, or leisure activities without worrying about being late or rushed.
Got Luxury Ride understands the importance of time management, and their services are designed to make your travel as efficient as possible.
In conclusion, opting for a San Francisco Airport Limo Service from Got Luxury Ride offers a plethora of benefits that can significantly enhance your travel experience. From stress-free travel and exceptional comfort to the safety and reliability that these services offer, you can expect nothing less than a top-tier experience when you choose a limousine for your travels. Whether you're traveling for business, a special occasion, or simply want to treat yourself, a luxury limo service is the perfect way to make your journey memorable.
Next time you plan your trip to or from San Francisco International Airport, consider booking a San Francisco Airport Limo Service with Got Luxury Ride to enjoy all these advantages and more. Travel in style, comfort, and luxury, and make your journey as impressive and enjoyable as your destination.